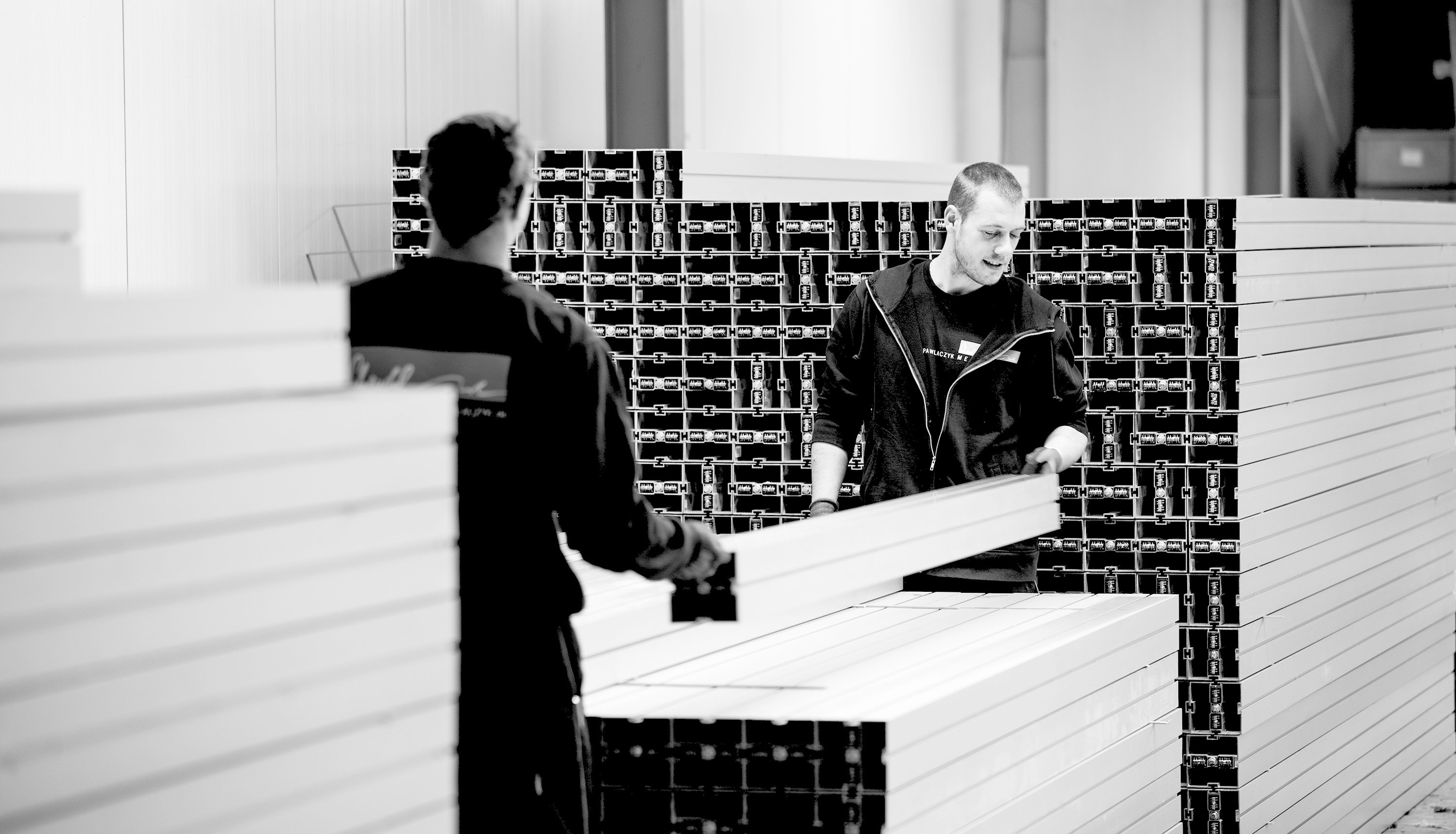 OUR SERVICE
For us, the one-stop-shop concept is much more than just a range of services for the customer. Rather, it is an overall concept lived in the company that pursues only one goal: The highest possible customer satisfaction. This implies that we offer our customers a complete range of services for all aspects of trade fair participation. Customer projects at Schendel & Pawlaczyk are always supervised by a team of experts specially tailored to customer requirements, consisting of one employee each from the areas of sales, planning, calculation and project management. With the help of our virtual "colleague" VERA, we also offer our customers a virtual tour of the stand as early as the planning phase using the latest VR (virtual reality) technology. In the realisation phase, the customer benefits from our in-house production at Schendel & Pawlaczyk's subsidiary P3 and can draw on a wide range of rental equipment.

CONCEPTION/DESIGN
We make sure that everything is well-thought-out with absolute professionalism already when we are designing your exhibition fair projects. We pick up your ideas and impulses and with that in mind we develop the desgin for your project with creativity and skill. We make sure that everything is previously planned in every detail from your booth design to your showroom or your event architecture. Additionally we keep you well informed about the status of your project during the whole process: with presentations, photo-realistic representations and transparent commercial offers. By that our creativity contributes to your appearance becoming successful. One of the most important components in the planning phase is the personal contact to the client. Because only if we know exactly where you want to go we can be sure to take you there.
PROJECT MANAGEMENT/CONVERSION
In this phase the close contact to you is most important for us, too. The trade fair concept is planned and technically put into effect in close coordination. From the trade fair registration to the implementation of illumination, art design and multimedia or the coordination of trade fair materials. We simply think of everything. This process is accompanied by consistent cost-benefit thoughts for your appearance is not only supposed to be successful but also in line with the budget.

ASSEMBLY/LOGISTICS
We are cooperating with selected, reliable partners worldwide who are familiar with the specific conditions of the particular trade fair locations. Our experienced quality manager supervises the whole process at the trade fair location to guarantee you a smooth set-up. He ensures that everything will be delivered on time and that your trade fair project will be converted perfectly.

SERVICE
We give you an all-round carefree package for your trade fair project from the first talk to the postprocessing: Benefit from a one-stop-solution internationally and nationally. We especially emphasize the sustainability of our trade fair concepts. We preferably use reusable materials und thanks to our big storehouses with computer guided, chaotic warehouse management we can practically store your whole trade fair booth so that you can reuse it ever again. You don' have to do anything.
PHILOSOPHY
The core of our actions
With autonomous ideas, perfect craftsmanship and smooth organisation we see each of your projects as a separate challenge.