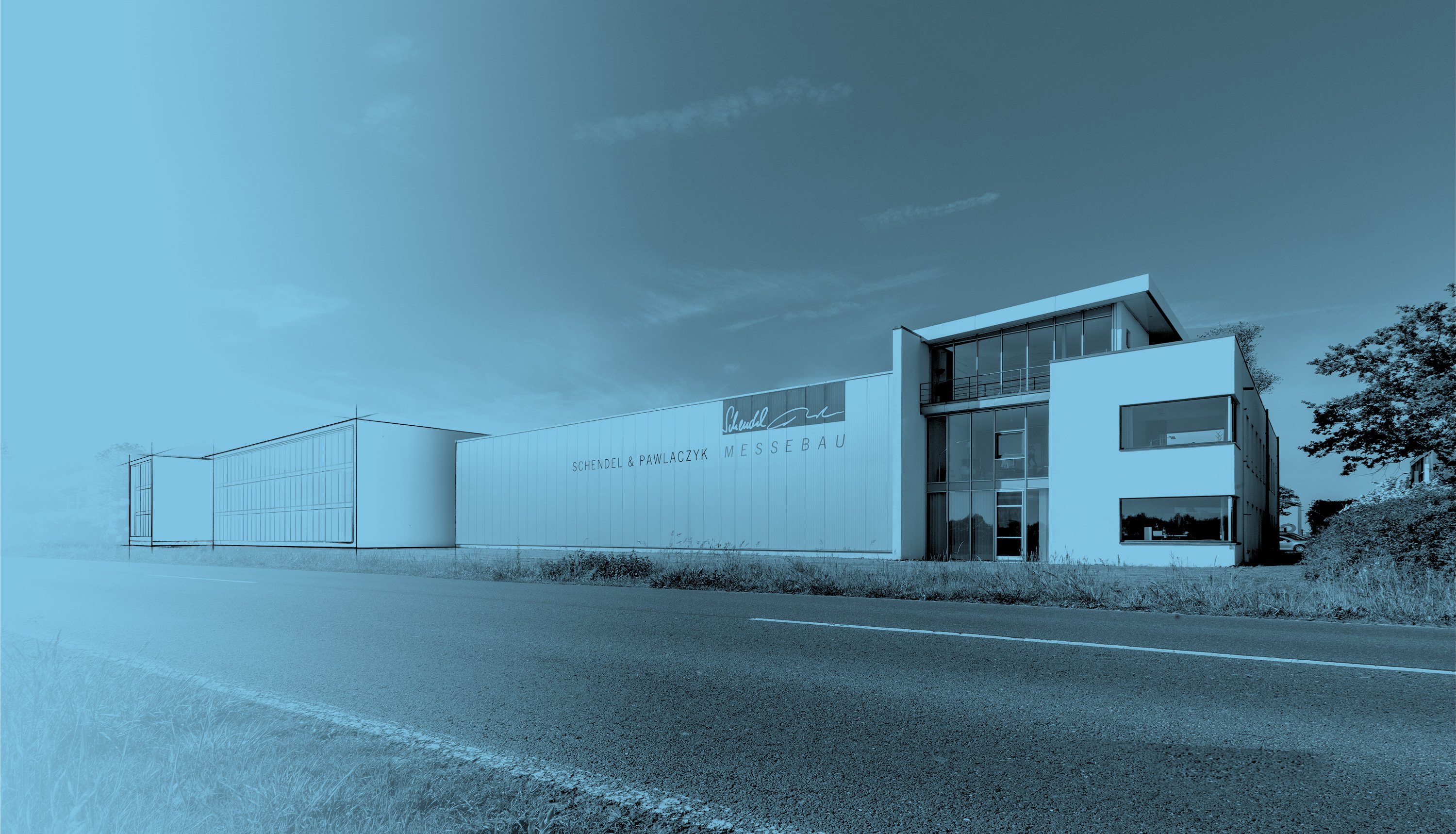 February 2020
With the retirement of company co-founder Frank Schendel from active management, the commercial management has been transferred to the new managing director Jörn Goesmann.
August 2018
New partner: In GENUI, the exhibition stand construction specialist has found a strong partner with whom it intends to shape future development and successfully expand the company.
February 2016
On 01.02.2016 Schendel & Pawlaczyk celebrated their 25th birthday - an anniversary of a very special kind.
January 2015
Rainer Pawlaczyk left the company. Ralf Meyer takes over the fields planning, sales and marketing. Frank Schendel keeps being responsible for the commercial management.
June 2014
The next expansion step was not long in coming either. In 2014 the third warehouse (Hall 03) was built and again equipped with extremely efficient mobile racking technology. Today Schendel & Pawlaczyk has an impressive area of around 6000 square metres with state-of-the-art warehouse logistics
January 2014
Schendel & Pawlaczyk Messebau GmbH opened its office in Munich.
August 2013
The company's creative direction took the next step. A new building for the growing creative planning department was constructed, the kreativDOCK. Ten young designers, architects and CAD-professionals have perfect working conditions now.
February 2013
The course for the future was set by recruiting Ralf Meyer. The graduated interior designer became a member of the management board and gradually takes over the tasks of founder Rainer Pawlaczyk.
February 2011
With exciting professional lectures and a ceremonial conclusion Schendel & Pawlaczyk celebrated its 20th birthday together with clients, partners and employees.
September 2009
In 2009 S&P founded the subsidiary company: P3 PRODUKTIONS GmbH. A carpentry with state-of-the-art CNC-guided machines and excellent employees.
June 2005
And the growth went on. In 2005 another storehouse (hall 02) with about 1,600 qm under roof area was built on the neighbouring plot. Through mobile storage technology and switching to chaotic stock management the stock logistics were optimized. Professional storage and reusability ensured more sustainability.
October 1999
The young company grew rapidly. With 40 employees the old location became too small. In October 1999 a relocation into a new built commercial real estate followed. 4,000 qm plot, about 1,750 qm under roof area (hall 01) und 560 qm office spaces generated new dimensions at Schendel & Pawlaczyk.
March 1991
In March 1991 the purchase of a commercial property in Münster-Roxel followed. A 750qm hall and offices of 160qm were supposed to be enough in the beginning. Together with the growing orders the staff increased as well. 1991: 11 employees, 1994: 25, 1997: 32.
February 1991
In Feburary 1991 Frank Schendel and Rainer Pawlaczyk founded Schendel & Pawlaczyk Messebau GmbH in Münster