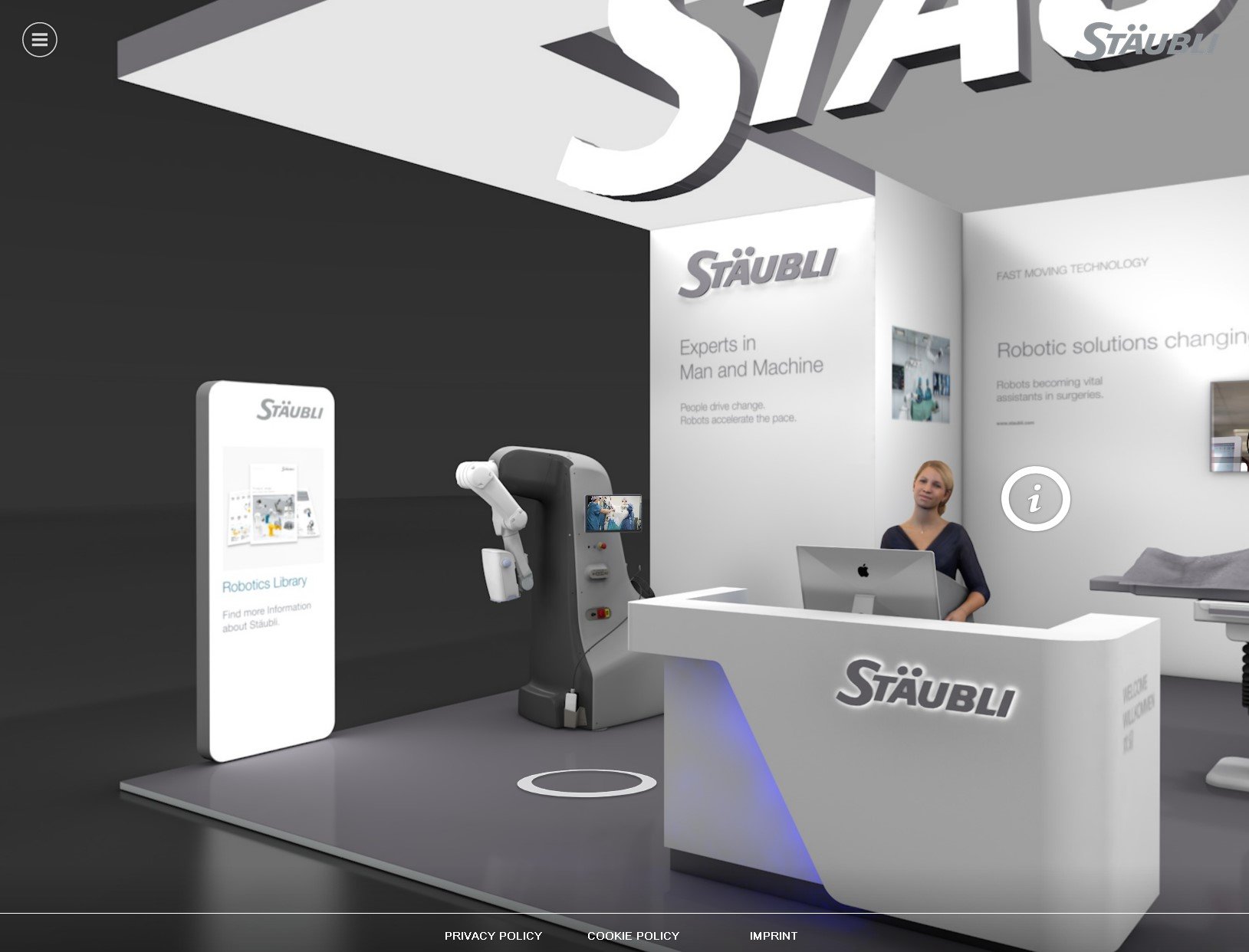 Digital Fair Trade Booth at Medica 2020
Stäubli Robotics is one of the pioneers when it comes to automation in the medical and pharmaceutical industry.
The design of the virtual presence offered a visual transition from the trade fair design in corporate design familiar to visitors to a concept with many product placements in the space. Groundbreaking robotic solutions for medical progress are presented in the digital brand space.
Through the use of multilingual film sequences and brochures, the virtual trade fair stand opened up to an international audience, which was also able to enter into an exchange with Stäubli experts via live communication tools.