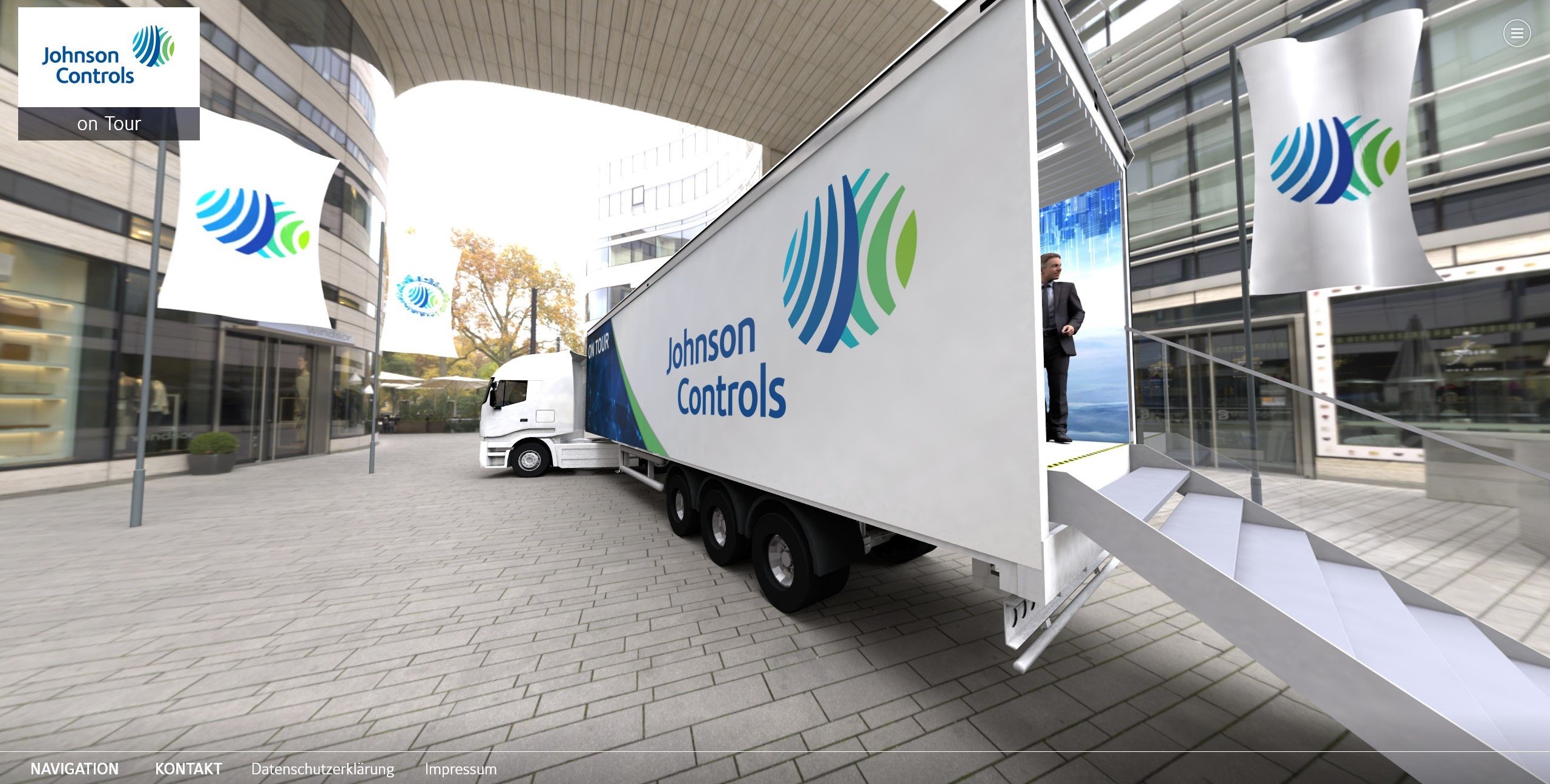 First stop ISH Digital 2021
Johnson Controls goes on a virtual tour
For the global provider of building technology solutions Johnson Controls, we realised a virtual truck that serves as a new meeting point for information-rich discussions on the topic of "efficient, healthy and sustainable buildings".
On the virtual Johnson Controls Truck Tour, webinars, lectures and various presentations are held throughout the year. A perfect solution for an intensive exchange with customers. Completely in the sense of an online meeting place for experts. In addition, visitors have the chance to get in touch with specialists directly. Visitors to the truck can access various sources of information and film sequences via panorama points. The complete design of the virtual truck is based on the corporate design of Johnson Controls in order to maintain the recognition value. As experts in live communication, we created a virtual brand space with truck ambience for our client.
Get on board and enter into a virtual exchange with your Johnson Controls team.