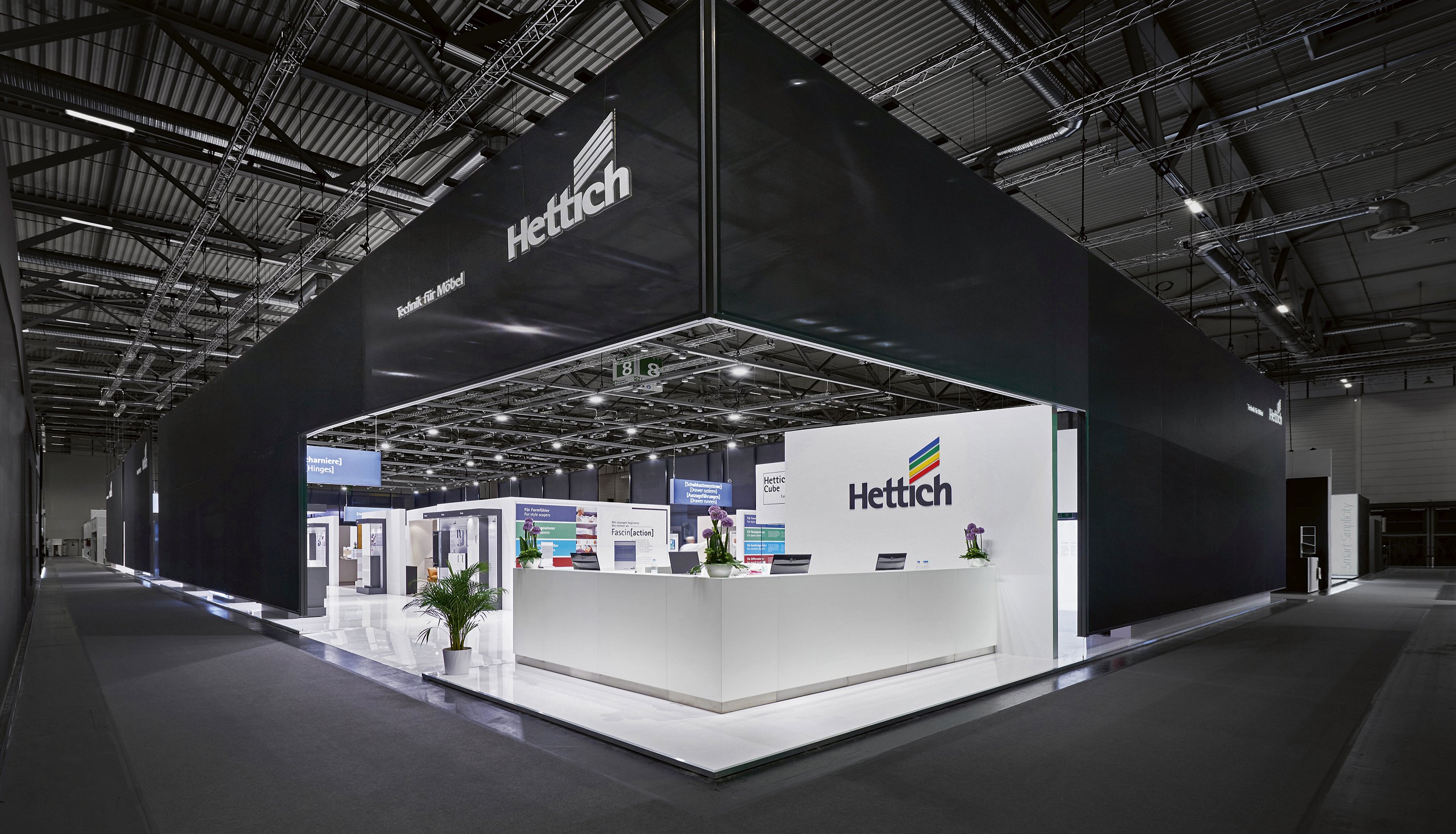 Interzum | Cologne | 1.080 m²
Hettich
The 80 m² Hettich Cube, an integrated special show, formed the small but fine centrepiece of the exhibition stand, which covered a total of around 1,200 m². In the Cube, visitors to the fair were able to experience Hettich solutions live and up close, staged according to customer types and their needs. Four rooms - four emotional worlds of experience. The "space winner" prefers efficient use of space, while the "lightweight" attaches great importance to clear, simple processes in design, production and organisation. The "differentiator" appreciates the wide range of products for every budget and the "comfort connoisseur" likes it soft and ergonomic.
FOUR ROOMS, FOUR WORLDS OF EXPERIENCE
The visitor was actively involved in the rooms. Through the use of mirrors enlarging the room and an LCD screen, he saw himself as a "room winner". After solving a digital memory game, he could feel like a "lighter" in the second room and win an ice cream, which he was allowed to put together individually as a "differentiator" in the next room. In the final fourth room, he could make himself comfortable with the ice cream while listening to relaxing music in the Sonic Chair as a "comfort connoisseur" and take a rest from the general hustle and bustle of the fair.
GREAT ACCEPTANCE BY VISITORS
Around the special show, visitors were also presented with Hettich products in a technical exhibition and an ambience area where the products were shown in use in various living and office environments. After the show, Hettich drew an extremely positive conclusion, as customers were also delighted with the new stand.