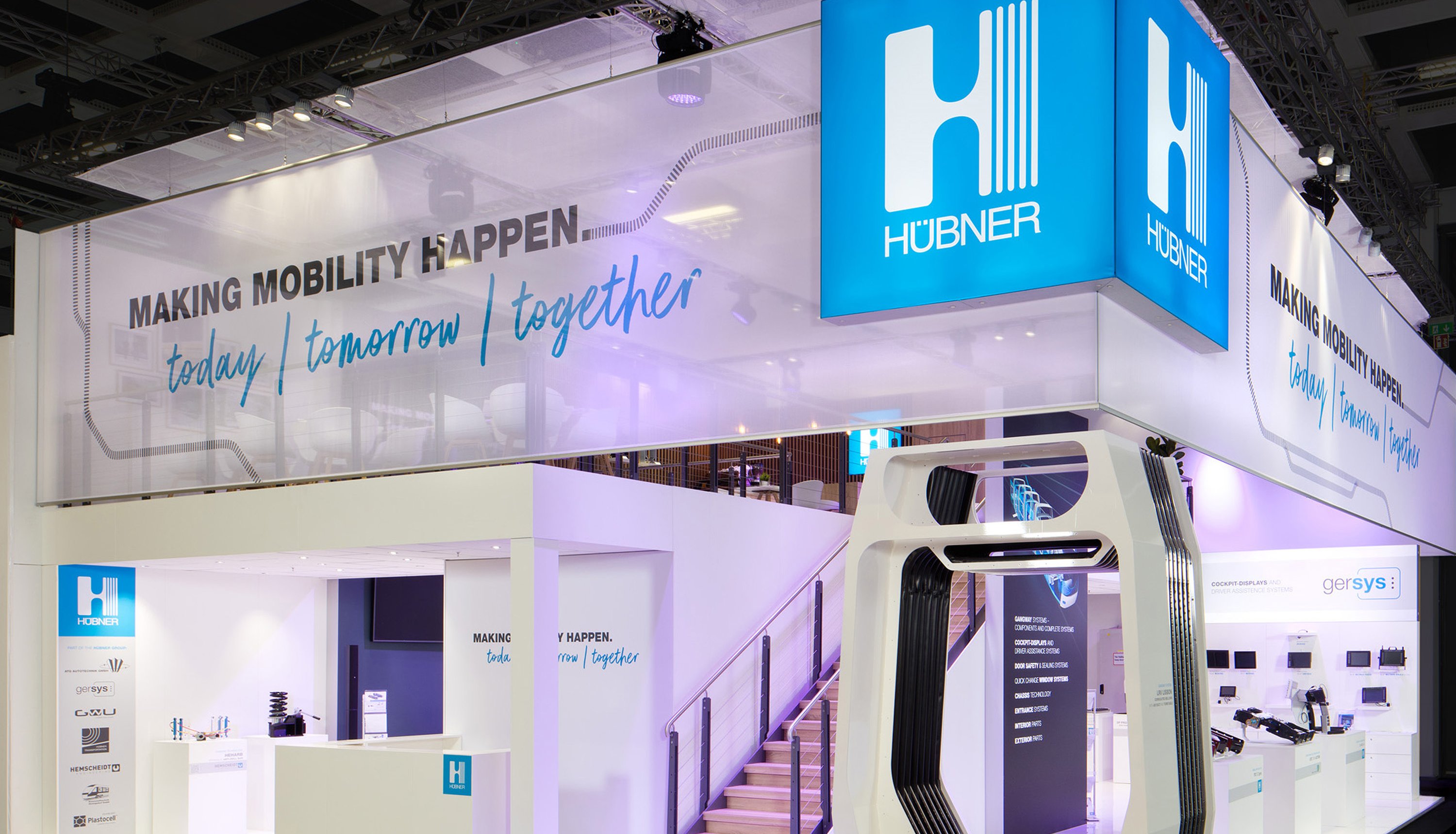 Exhibition stand Hübner Group
HÜBNER Group | Innotrans 2022 | Berlin | 155,25 sqm + UF 91 sqm
Making Mobility Happen
Whenever InnoTrans opens its doors in Berlin, the Hübner Group cannot be missing. As a systems provider in the Mobility, Materials and Photonics divisions, the Hübner Group manufactures products for the transportation industry (e.g. rail vehicles, buses, airport technology, automotive) as well as for medical technology and the life quality and photonics sectors (high frequency systems, terahertz and laser technology).
Under the motto "Making Mobility Happen", the company is focusing on the future and will be presenting various new products, including an innovative steering system for high-capacity buses - a world first for public transport - on an area of around 247 m² (incl. double deck), and will also be providing information on current product developments in the form of specialist presentations. The advantages of the Group's global presence will also be illustrated - both for trade fair visitors and for the omnipresent topic of "carbon footprint".
The double-decker stands out with its own catering area and offers an area of approx. 91 m² as a retreat for visitor discussions. In the usual Hübner colors, the booth radiates a certain elegance, just like the customer itself, and clearly puts the focus on product innovations.