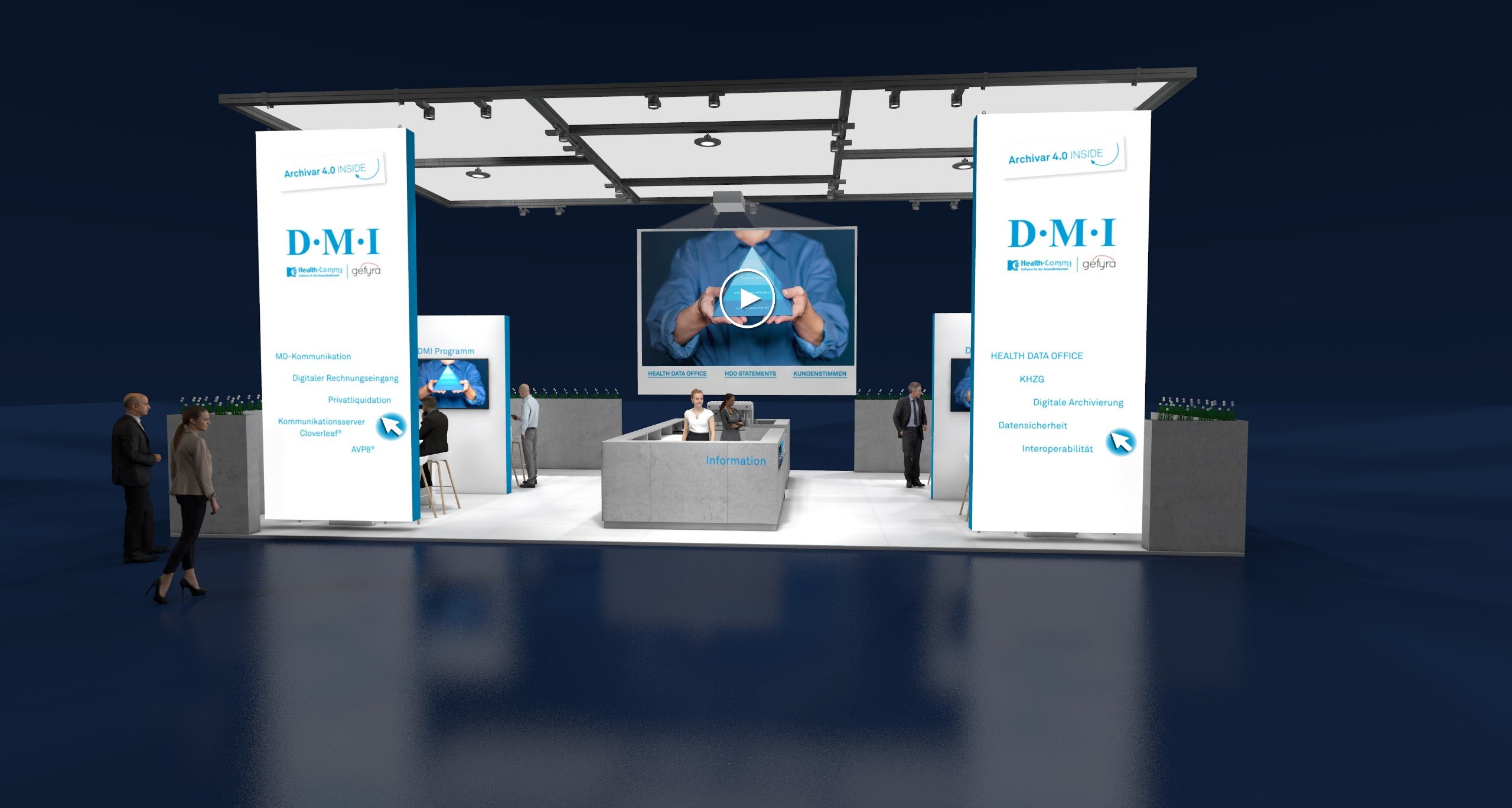 Safely into the digital hospital future with dmi
Digitalisation also plays a decisive role in the healthcare sector. In particular, decision-makers in the hospital environment are dependent on information security and process optimisation. The digital, consolidated patient file forms the core of the HEALTH DATA OFFICE platform initiative, which DMI presented at the DMEA.
DMI's pioneering innovation can be explored and experienced at the digital trade fair stand. Information will also be provided on topics such as the Hospital Future Act or the Trusted Private Cloud. Visitors to the digital brand room have the opportunity to access information via various tools (videos, brochures). As at a presence trade fair in real time, they can also talk to a total of 16 contact persons (responsible for various topics) via web session.