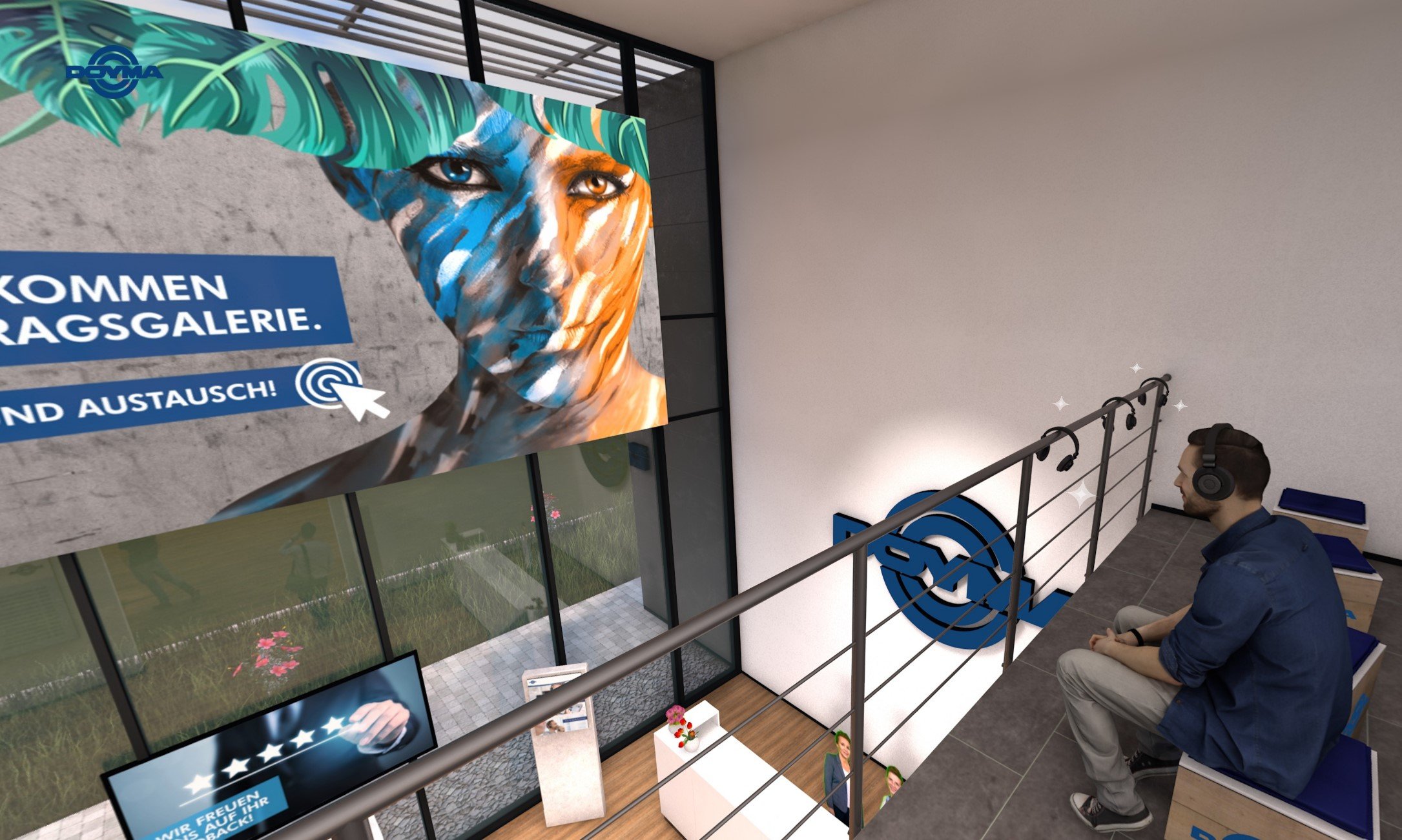 Doyma
virtour 2020
The leading manufacturer of sealing and fire protection systems DOYMA organized its first virtual trade show together with us to welcome customers and partners despite cancelled trade shows.
In a multi-story world of experience designed with great attention to detail, the company headquarters was digitally transformed into a presentation stage with many activities, webinars, discussions and competitions to participate in.
Attendees were equally entertained and educated about the latest product developments through an engaging seminar program. Live communication throughout the event and hands-on experiences actively involved visitors and ensured a lasting impression.